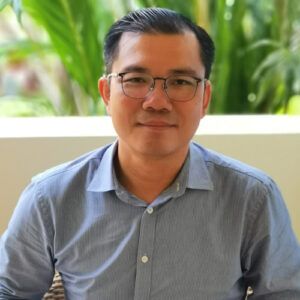 Born in Cambodia, Long Leng suffered through the Killing Fields of the Khmer Rouge regime from 1975 to 1979. He survived the killing fields and moved to the capital of Phnom Penh for his education in early 1979.
In 1991 he started his career in the government tourism office. In this capacity, he traveled around the country, studying about every destination to create tour programs. He handled the travel business for multiple international tour operators who sent their clients to Cambodia. 
During his years of tourism service from 1992 to 1999, Long Leng served not only as a travel specialist in tour operations, but also as a part-time journalist and interpreter for international media, during some exciting times in Cambodia, including the UN elections in Cambodia in 1993, and the death of Pol Pot in 1998.
In 2001, Long Leng joined American luxury tour operator Abercrombie & Kent (A&K) as Director of Operations and thereafter was promoted to Country Manager. He served in that position until April 2015. With his 25 years of experience in the tourism industry, Long Leng decided to set up his own travel business with his colleagues, named "Asia Culture & Leisure Co., Ltd (ACL Travel)".
With over 25 years of experience in Cambodia tourism; his expertise is not merely on the general tour operation; he has strong relationships with the government, hoteliers, airlines, etc. He has managed numerous VVIP groups including large cultural groups, large incentive groups, and charity events as well as special-interest private tours, private jet-chartered flights, and VIP Family programs from millionaires to Royal families.
Should you have any Cambodia travel inquiries or looking for a trustable travel business partner in Cambodia, he and his team are ready to serve.